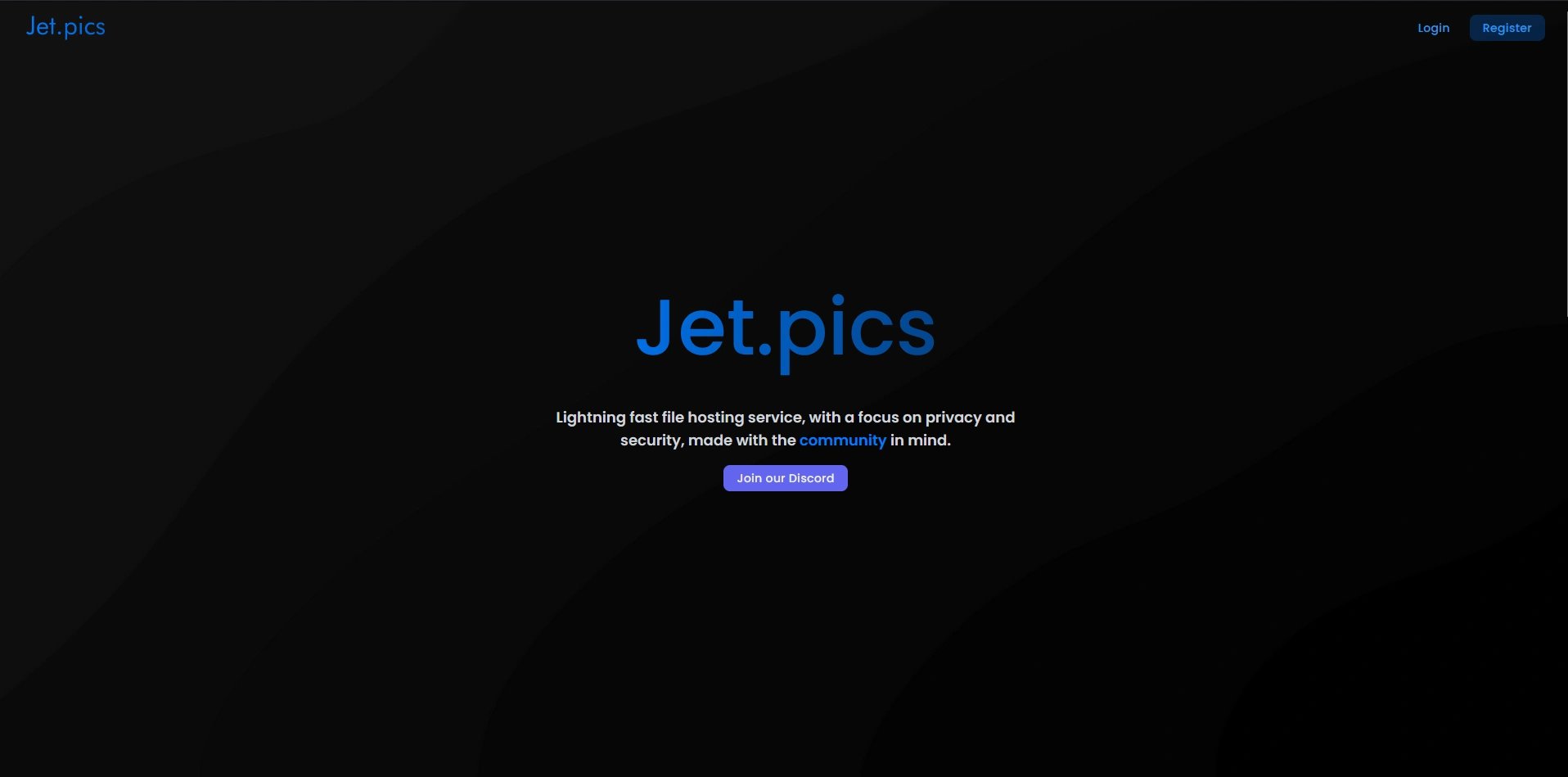 Jet.pics
is an image hosting service, similar to Imgur, Flickr, TinyPic. Jet.pics offer custom embed which is widely used by many Discord users as a way to share their image with a more tasteful style.
Discord is a voice, video, and text chat app that's used by tens of millions of people ages 13+ to talk and hang out with their communities and friends.
Jet.pics is used as an Integration for ShareX.
ShareX is a free and open-source screen capture and sharing tool for Windows that allows you to capture screenshots or record your screen and share them with others. It also has a variety of additional features, such as annotating images, uploading files to various hosting services, and sharing links to your captured content.
---
Handled medium scale DDoS attack.